"TELE-INTERNET is an organically growing structure, a hacker space, an (un)conference, a stage, an exhibition,  a social performance, Commune 0/1, and a site for anyone who's  interested in discussing the development of the internet, exchanging  ideas, and presenting their own projects. Ars Electronica festivalgoers are invited to take the plunge and join the fun, to contribute to the  discussion, or to chill out on the couch with a clubmate and a notebook."
curated by Aram Bartholl , 2010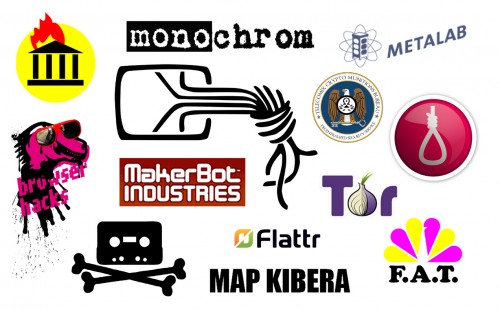 This  event will take place at the media art festival Ars Electronica, Linz, Austria, 2nd-6th of September 2010. TELE-INTERNETrepresents the Prix Ars Electronica category 'Digital Communities' of which the CCC - Chaos Computer Club won the 1st prize Golden Nica 2010. The TELE-INTERNET program includes talks, presentations, discussions, panels, work in progress, projects, pop, performance, meetings, art, workshops, screenings and much more. Get full info on the program and on all participants atbit.ly/teleinternet and follow us on http://twitter.com/teleinternet #teleinternet
OPEN CALL: If you happen to be at Ars in September and you were interested to give a lightning talk or to squad a table with your project please get in touch with the TELE-INTERNET team.
TELE-INTERNET curated by Aram Bartholl at Ars Electronica, Linz, Austria, 2nd-6th of September 2010
Participants:
[everyone except the last 2 line HM projects, Jamie Wilkinson (remote) and Casey Pugh (remote) will be there]
This is my blog. Since 2007 I post about recent projects or small things I make which are just published here. Also you will find news about upcoming activities, like: shows, talks, workshops, press, etc... some years back I used to blog about all kinds of stuff. Press, pic-of-the-day or other-artists-projects are fun categories to click through.
Leave a Reply
You must be logged in to post a comment.