[first released on FAT]
1. Visit the MoMA! (see also How to make your own MOMA artist pass)
2. See the show 'Talk To Me' (July 24 – November 7 2011) curated by Paola Antonelli.
3. Hook up your notebook to one of the 5 Dead Drops and check out the art on there.
4. Just drop your own art on one of the drives and you are in!

Congrats! You have a piece in the MoMA! :) –
Aram Bartholl 2011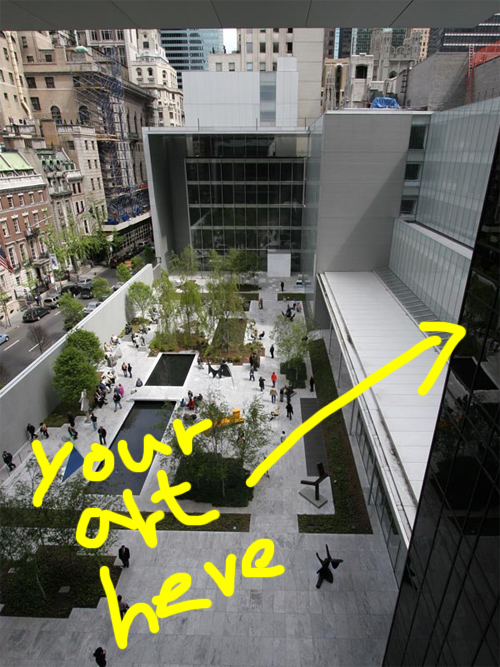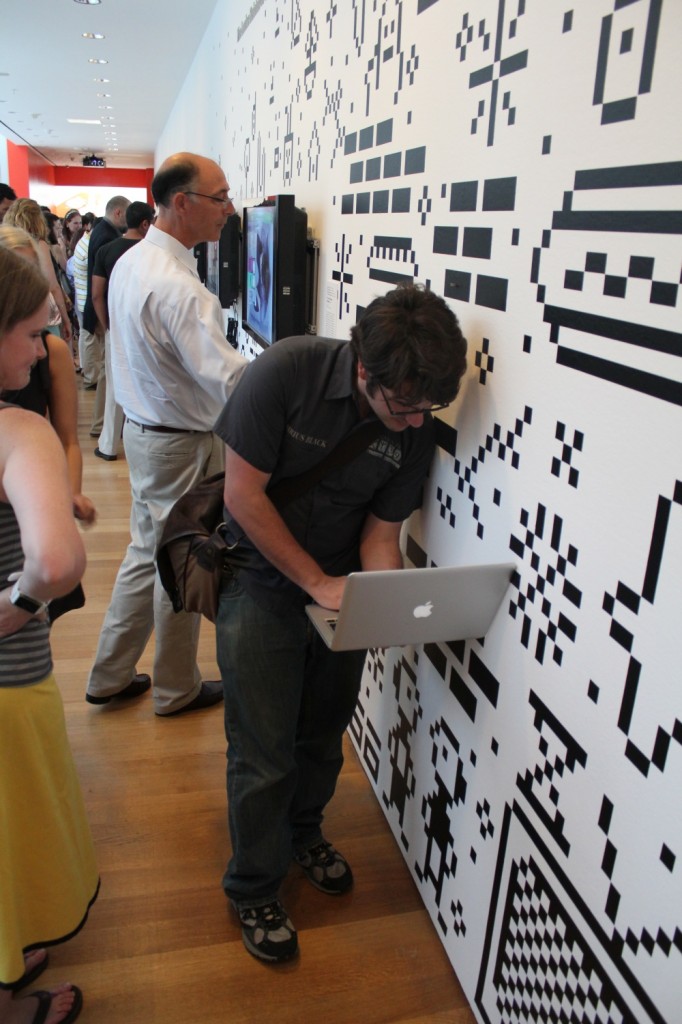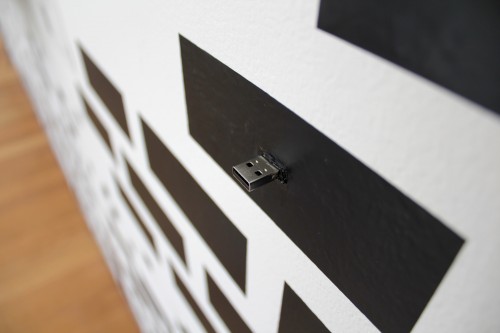 Since I was in the lucky position to be inculuded in the "Talk to me" show at the MoMA with the offline filesharing project Dead Drops I felt like it would be a great idea to share the possibiliy to show work in the MoMA. While visiting the 'Talk to me' show  all artists are invited hook up their computer to a flash drive and to drop their art on one of the 5 Dead Drops in the show. Check out the art in the show! Check out all the digital art on the Dead Drops! :) And claim you have an art piece in the moma, which is true! I also recommend to apply for an anual artist pass which will allow you to come back at any time for free. If you can't get the MoMA artist pass because your are a digital artist and therefore can't prove to have had 'Offline' shows procedd as followed :) http://fffff.at/how-to-make-your-own-moma-artist-pass/
'Talk to Me: Design and the Communication between People and Objects'
July 24–November 7, 2011 at MoMA, 194 projects on display by artists and designers.
Featured projects by F.A.T. members in this show:
Leave a Reply
You must be logged in to post a comment.