Archive for May, 2012

untitled. 2012
Awesome new works!!
by
BORNA SAMMAK
JEFF COLD BEER
MAY 6 through JUNE 10th 2012
RECEPTION: SUNDAY, MAY 6th, 6pm to 8pm
@
'
'
[first published on fffff.at/online-gallery-playset]
Make your own gallery today! Curate awesome art from the Internetz and run your first show in 5 min!
ONLINE GALLERY PLAYSET from Aram Bartholl on Vimeo.
You always dreamt to run your own gallery? This is your chance! Make your
own gallery in less than 5 minutes. Curate the best online shows ever!
Print, cut and make your very own white cube.
Curate awesome art from the Internetz.
Develop a precise hanging layout. (…cut some frames)
and install the art! (…match browser windows with frames)
BANG!! You just made your first show! Invite your
friends and play together. It's super easy and sooo much fun!!
Aram Bartholl 2012 for TAXI art magazin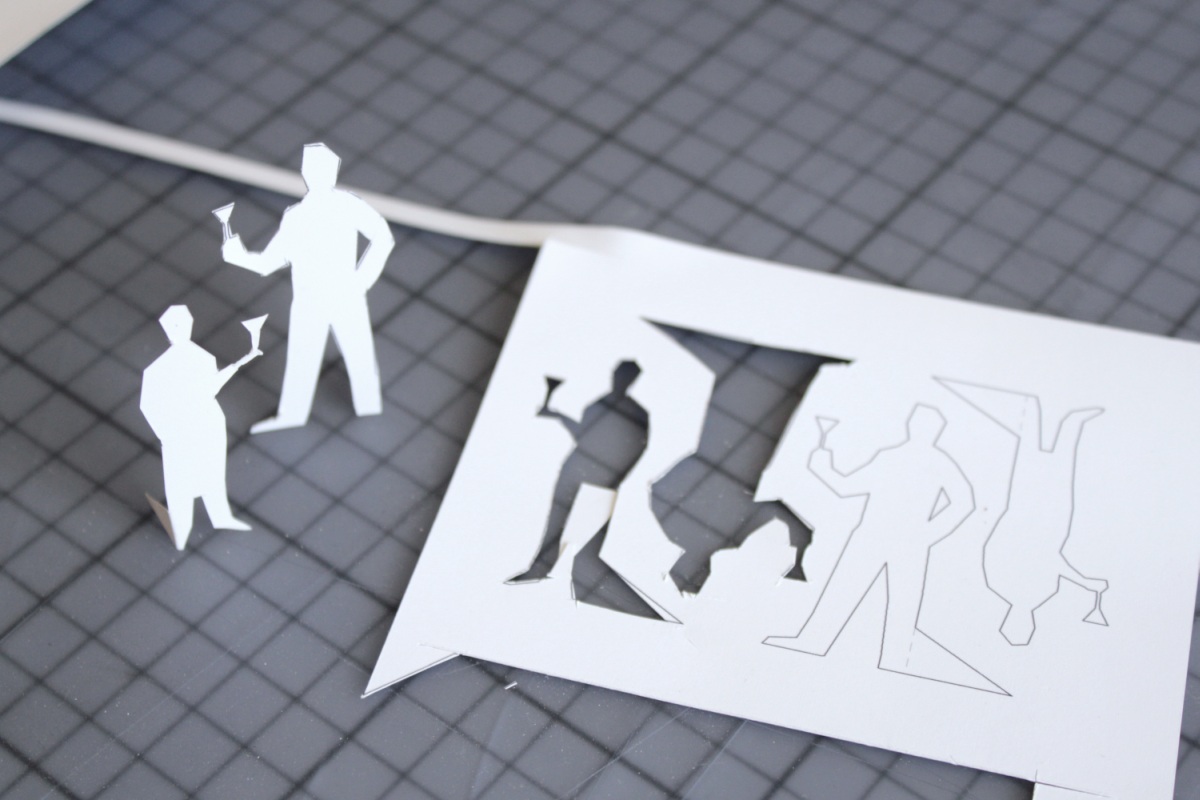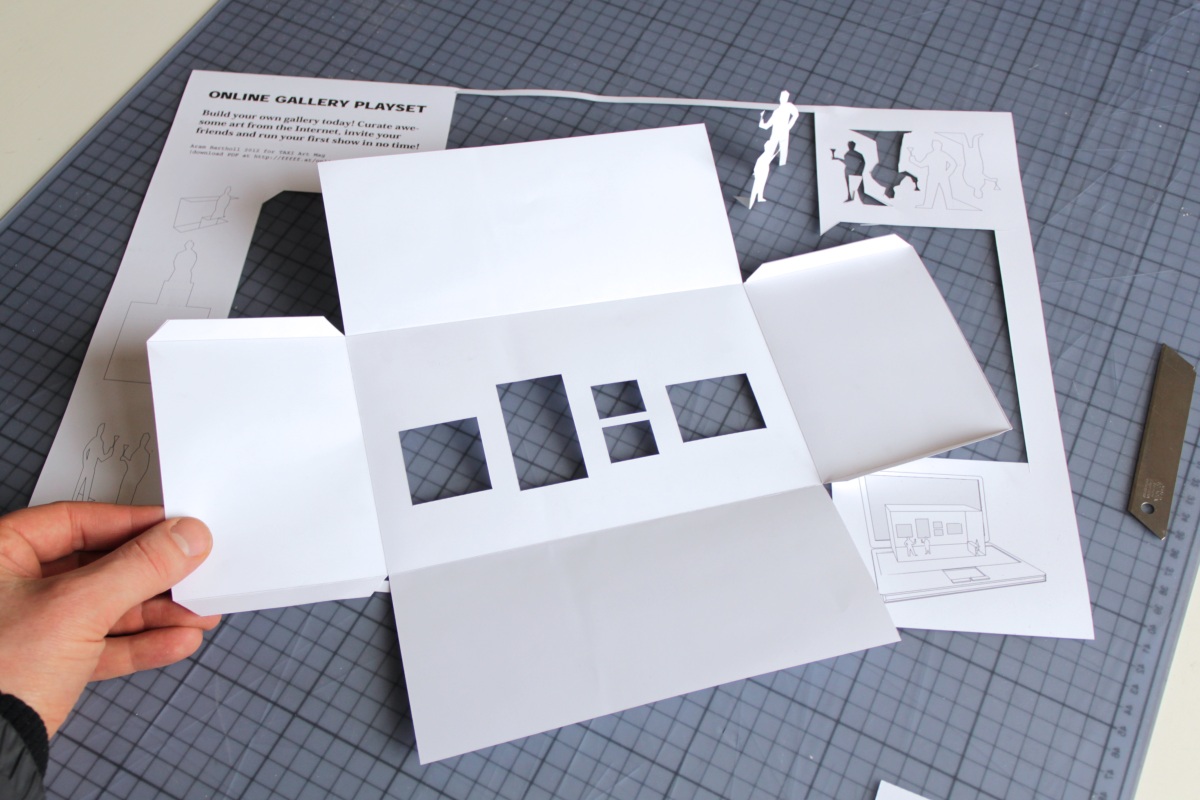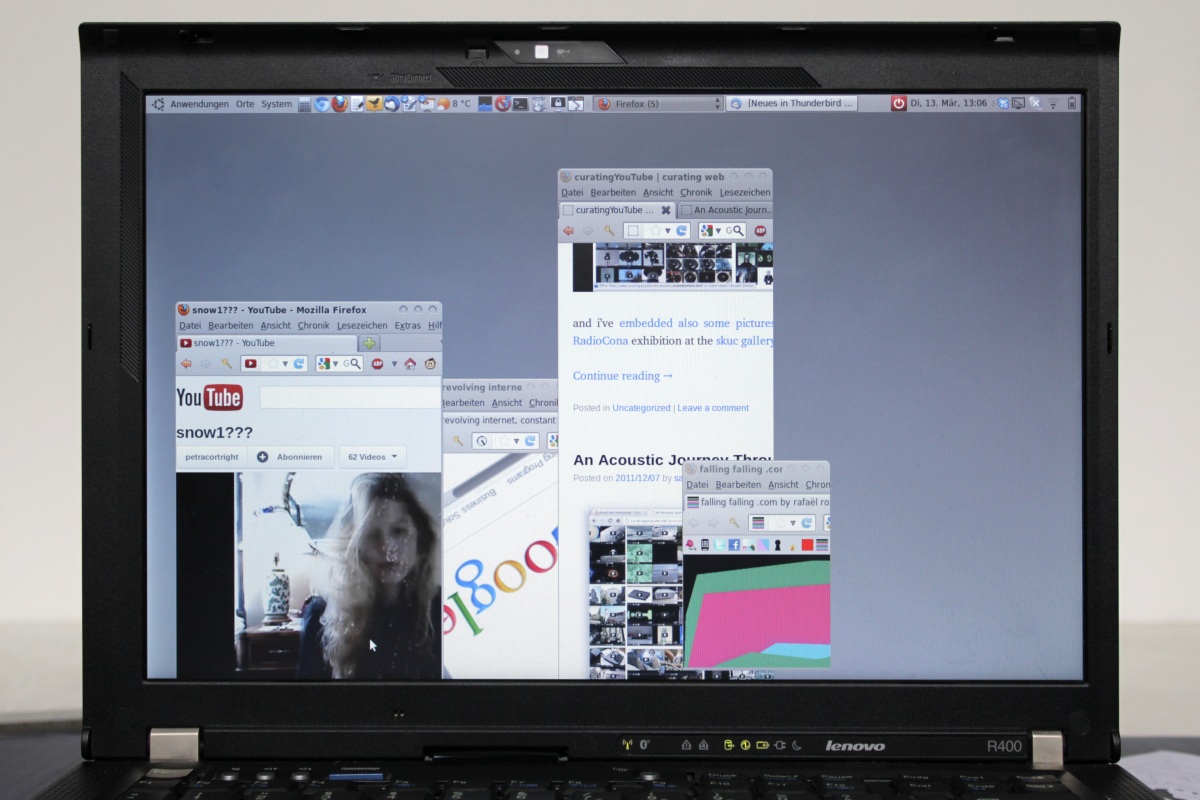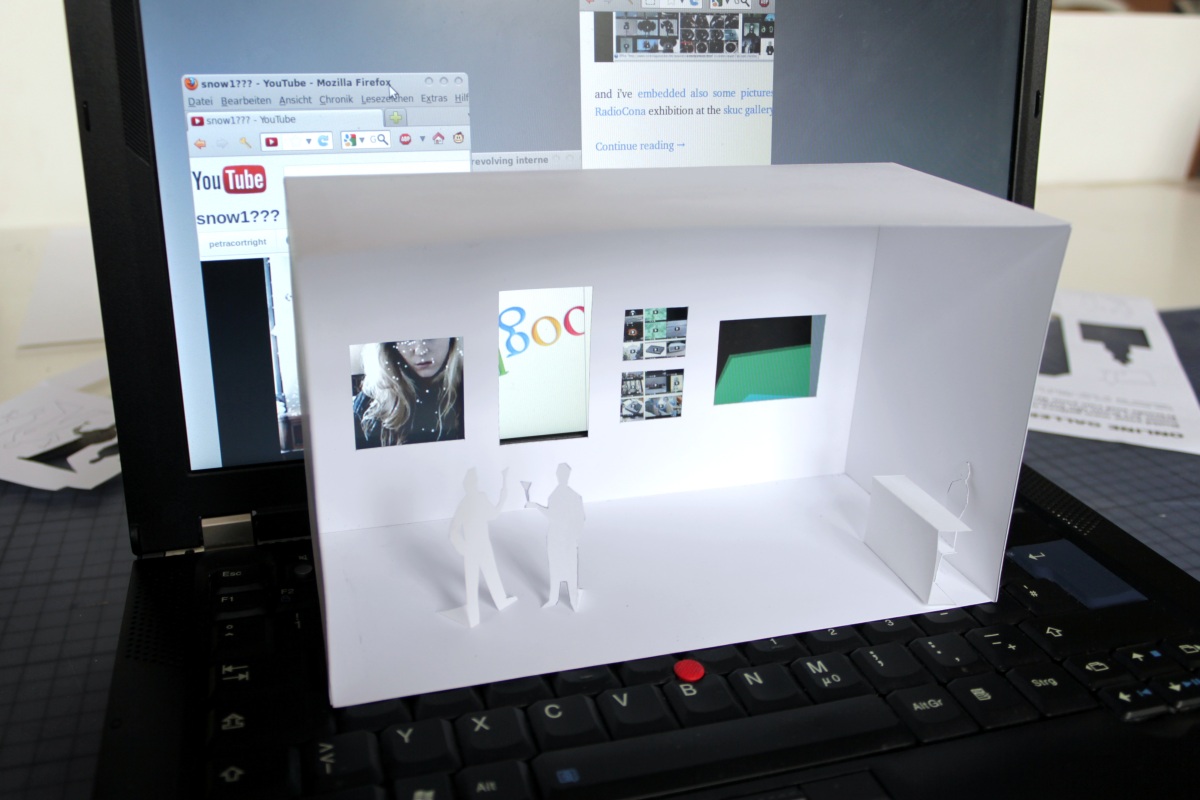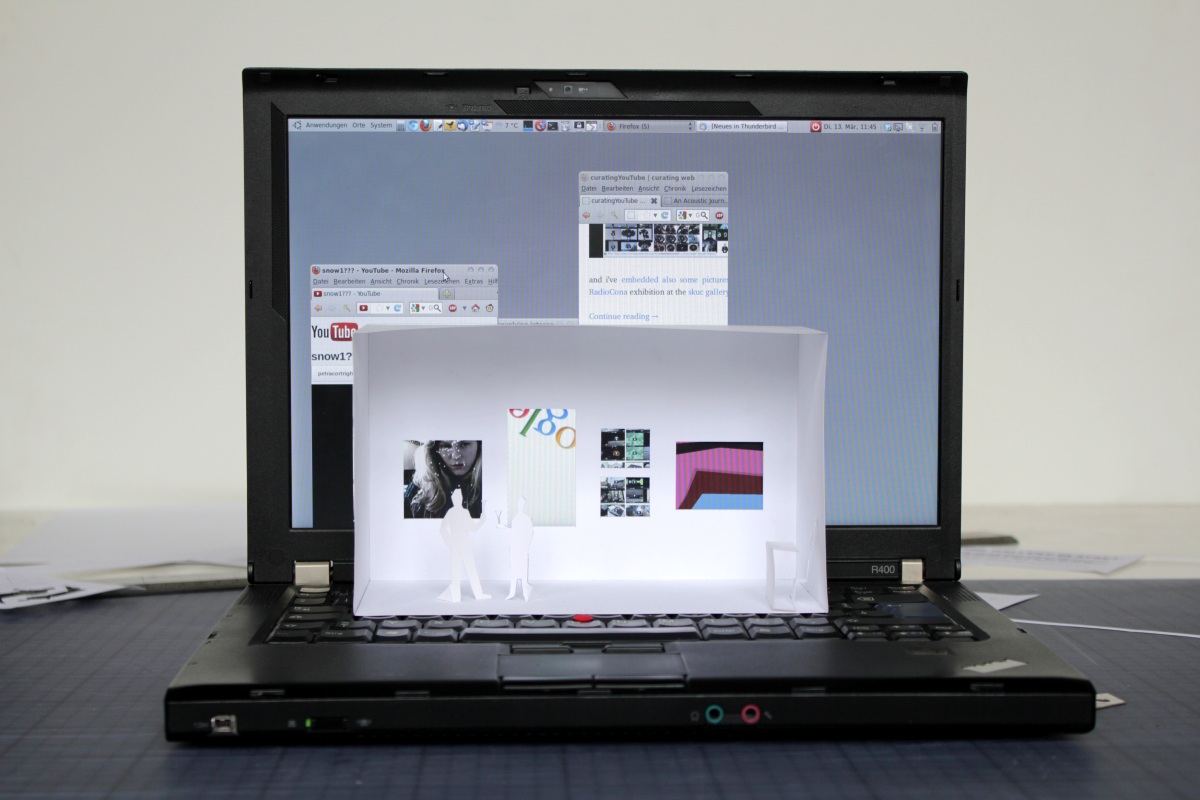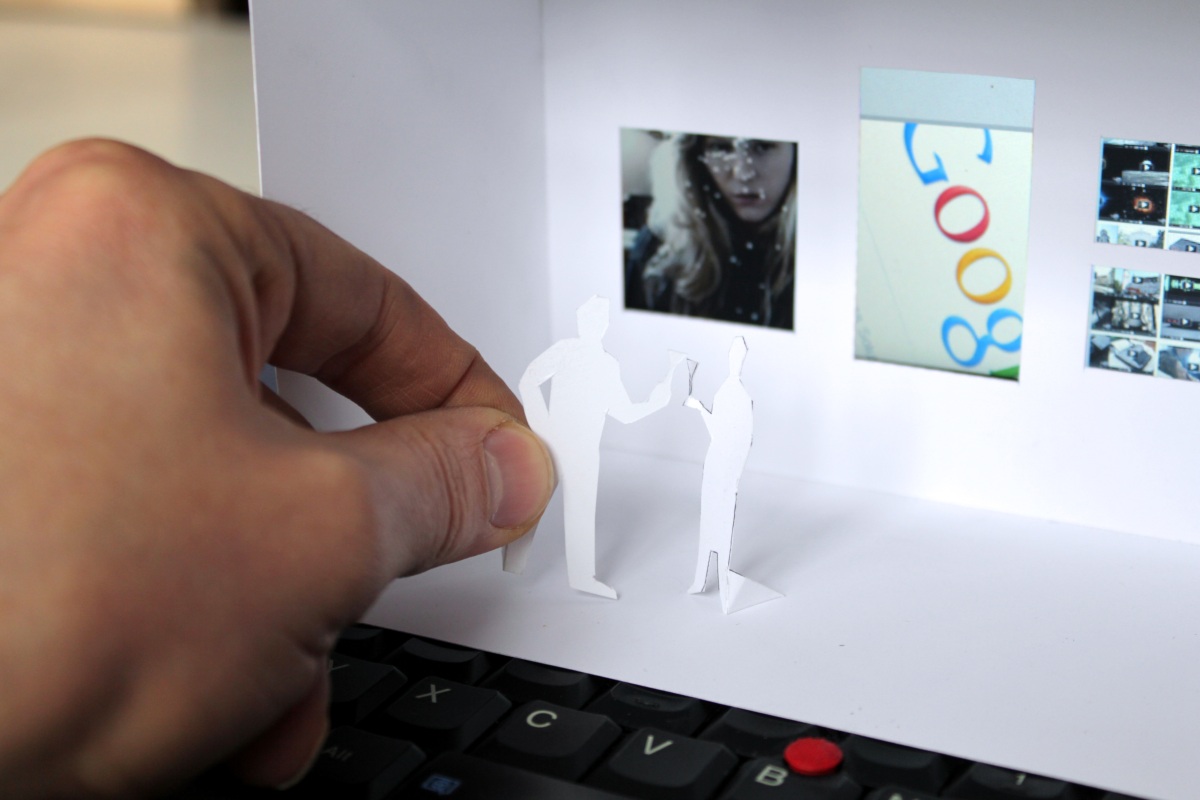 (I have to pick up this series again, found last weekend)
Quote from the film Brazil, one of the best scenes!!  youtube.com/watch?v=eosrujtjJHA . :)
Telekom (Central Services) is just toooo slow to officially re-connect our (refurbished) house. In self-defence I had to 'tuttle' that DSL cable myself, the old cable is still there and my provider is on it already!!! (just had to find the right pair :)
or 'YOU GOTTA FIGHT FOR YOUR RIGHT TO PAAARTY (ANONYMOUSLY!!)
How To Avoid Facial Recognition from Aram Bartholl on Vimeo.
This is not a hoax! It really works! But you ll need some extra training for your neck muscles ;) Don't be worried about party pictures any more. Just keep your head tilted when ever a friend pulls a camera or you travel to the UK. You'll be safe! In case you are not an expert in software like Kyle's ofxFaceTracker you can also test this just with your phone or camera. Facial recognition is default nowadays (especially on all the Faceboogles….)!!
by Kyle McDonald & Aram Bartholl
Berlin 2012
first posted on fffff.at/how-to-avoid-facial-recognition May 9 2012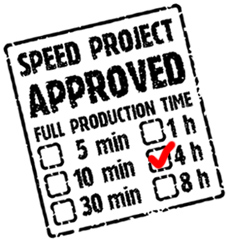 (… seen on LH190 FRA-TXL last week)