Archive for the 'how to' tag
How to share a 12,-$ UCLA parking ticket:
Get your 12,- $ all day visitor parking ticket .
Leave it in the car as long as you park at UCLA.
When you leave pass it on!
How to ANDROID DISCO! 1.Go to Settings 2. Select Developer options at bottom 3. Check all boxes in section User interface. Done! PAAARTY!

— Ar@m B@rtholl (@arambartholl) February 26, 2013
WARNING:If you are a photosensitive epileptic you might need help to have your phone set back to normal. (looks very much like a JODI piece :)))
or 'YOU GOTTA FIGHT FOR YOUR RIGHT TO PAAARTY (ANONYMOUSLY!!)
How To Avoid Facial Recognition from Aram Bartholl on Vimeo.
This is not a hoax! It really works! But you ll need some extra training for your neck muscles ;) Don't be worried about party pictures any more. Just keep your head tilted when ever a friend pulls a camera or you travel to the UK. You'll be safe! In case you are not an expert in software like Kyle's ofxFaceTracker you can also test this just with your phone or camera. Facial recognition is default nowadays (especially on all the Faceboogles….)!!
by Kyle McDonald & Aram Bartholl
Berlin 2012
first posted on fffff.at/how-to-avoid-facial-recognition May 9 2012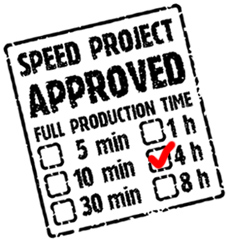 How to take a free bus ride from Aram Bartholl on Vimeo.
DISCLAIMER: Don't do this at home …ähhh … at the city trains U-Bahn or S-Bahn. They check those quite often. The bus driver in the city might ask you for a ticket or yell at you but you can always try to just walk in. At Tegel nobody cares AT ALL …. enjoy the coffee places in Berlin! ( That's all we have ;-)
See also James' UK bus hack!
[first released on F.A.T. , don't miss the comments there…]
1. Download your pass here.
2. Print it on heavy paper, both sides.
3. Insert your name with a pen.
4. Visit MOMA a whole year for free!
You are only eligible to obtain an MOMA artist annual pass (25,-$) (regular entrance fee 20,- $ !!!) if you can proof  that you had 'OFF-LINE' !!!  art shows. Can you believe that? Online art doesn't count in?!? We need to change that.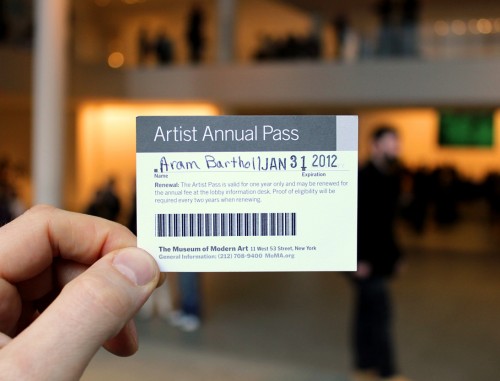 The making of the Free MOMA pass: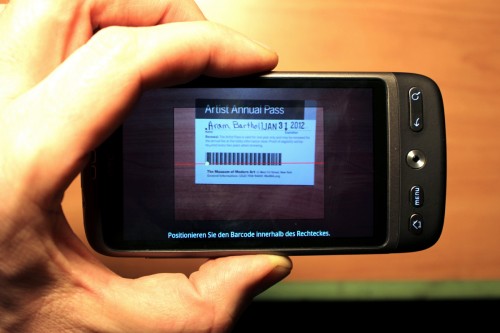 Let's scan this!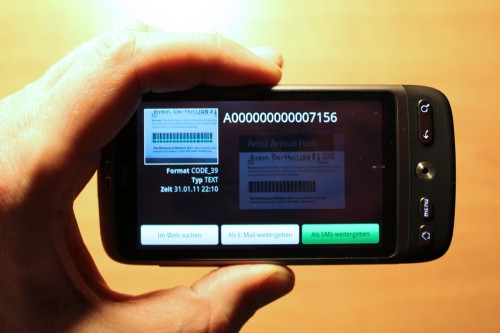 It seems I am artist number #7156 which got an artist pass. (This year? Since the system was implemented? Doesn t matter in fact.) The  entrance guard will just scan the code and look at the read out if the pass is valid. Code format is CODE_39. Ok nice!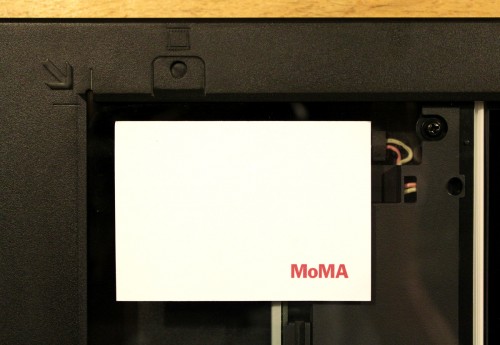 Let's scan the whole thing in high res!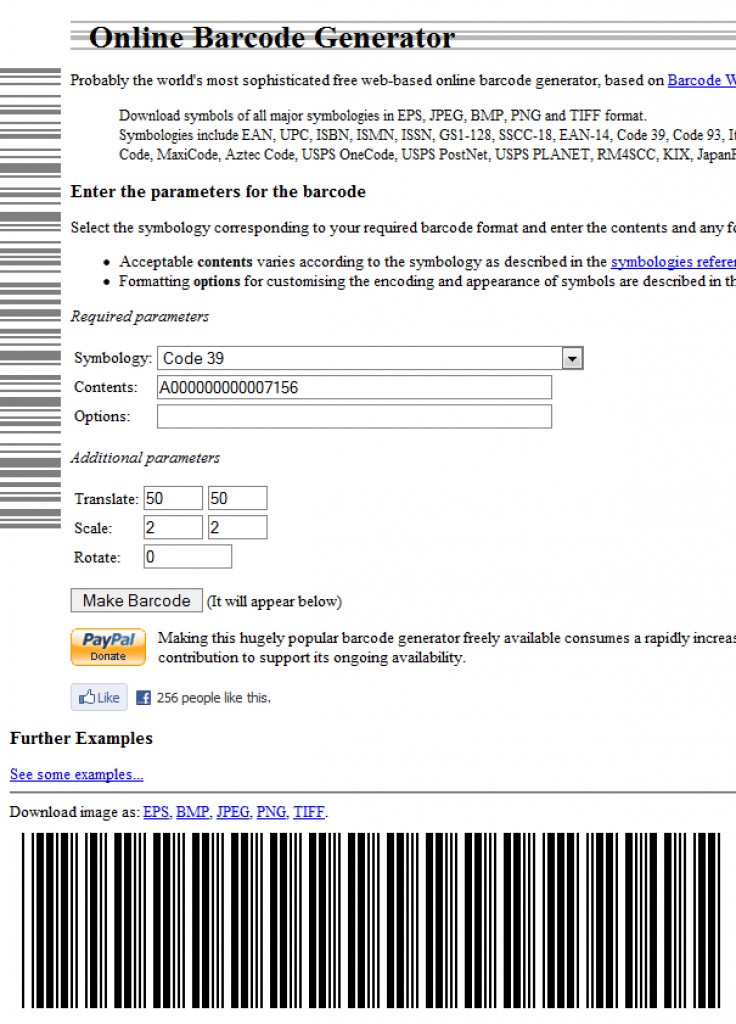 We better generate that magic code A000000000007156 again at Online Barcode Generator for better print quality  :-) You might wanna also just become the artist pass owner #7155 in case they kick Aram Bartholl out of the DB for some reason. ;-)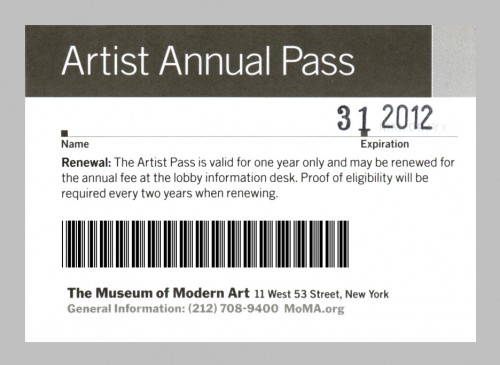 Done! I recommend the Andy Warhol: Motion Pictures show on 5th floor. Awesome! Let's meet for a make out flashmob in that 'exhibtion' cinema ;-)
[You might also just go to Free Friday Nights, held every Friday evening from 4:00 to 8:00 p.m :-)]
PS: See also James' http://fffff.at/how-to-sneak-into-the-venice-guggenheim/ :-)
Since I failed so desperately the last time I had to try this again. :-)
Deutsche Bank runs since a while this stupid fake money campaign.  I always wanted to do this …

Nice one, Markus! Your 2,5″ external harddrive is super safe packed for transport!
Quick and dirty is an important quality of DIY. Yes!
In the first place a 'how to' is a manual but to a certain extend it also always tells a story.
Some people push the story part quite far on Instructables. :-) I like that!
Check the full Saga here www.instructables.com/id/The-Free-Yacht-Saga/