or 'YOU GOTTA FIGHT FOR YOUR RIGHT TO PAAARTY (ANONYMOUSLY!!)
How To Avoid Facial Recognition from Aram Bartholl on Vimeo.
This is not a hoax! It really works! But you ll need some extra training for your neck muscles ;) Don't be worried about party pictures any more. Just keep your head tilted when ever a friend pulls a camera or you travel to the UK. You'll be safe! In case you are not an expert in software like Kyle's ofxFaceTracker you can also test this just with your phone or camera. Facial recognition is default nowadays (especially on all the Faceboogles….)!!
by Kyle McDonald & Aram Bartholl
Berlin 2012
first posted on fffff.at/how-to-avoid-facial-recognition May 9 2012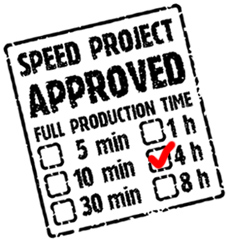 Leave a Reply
You must be logged in to post a comment.